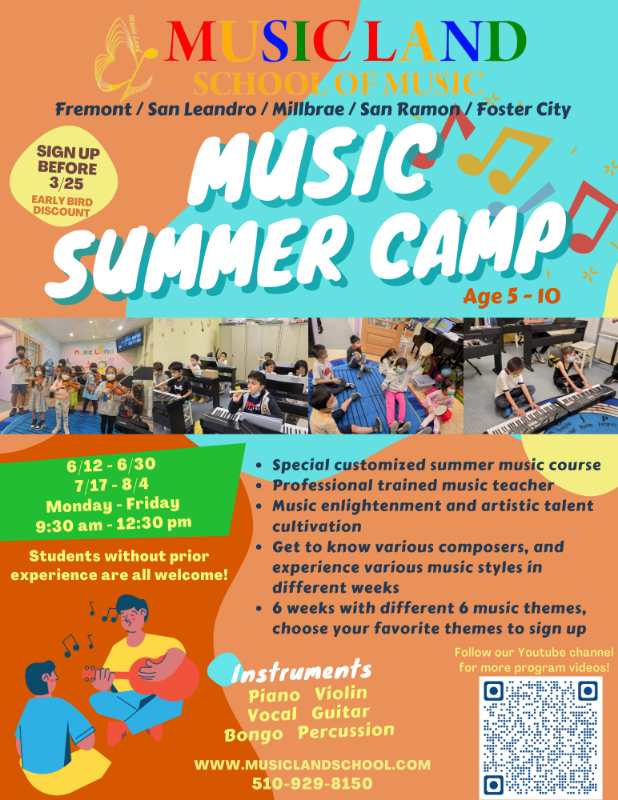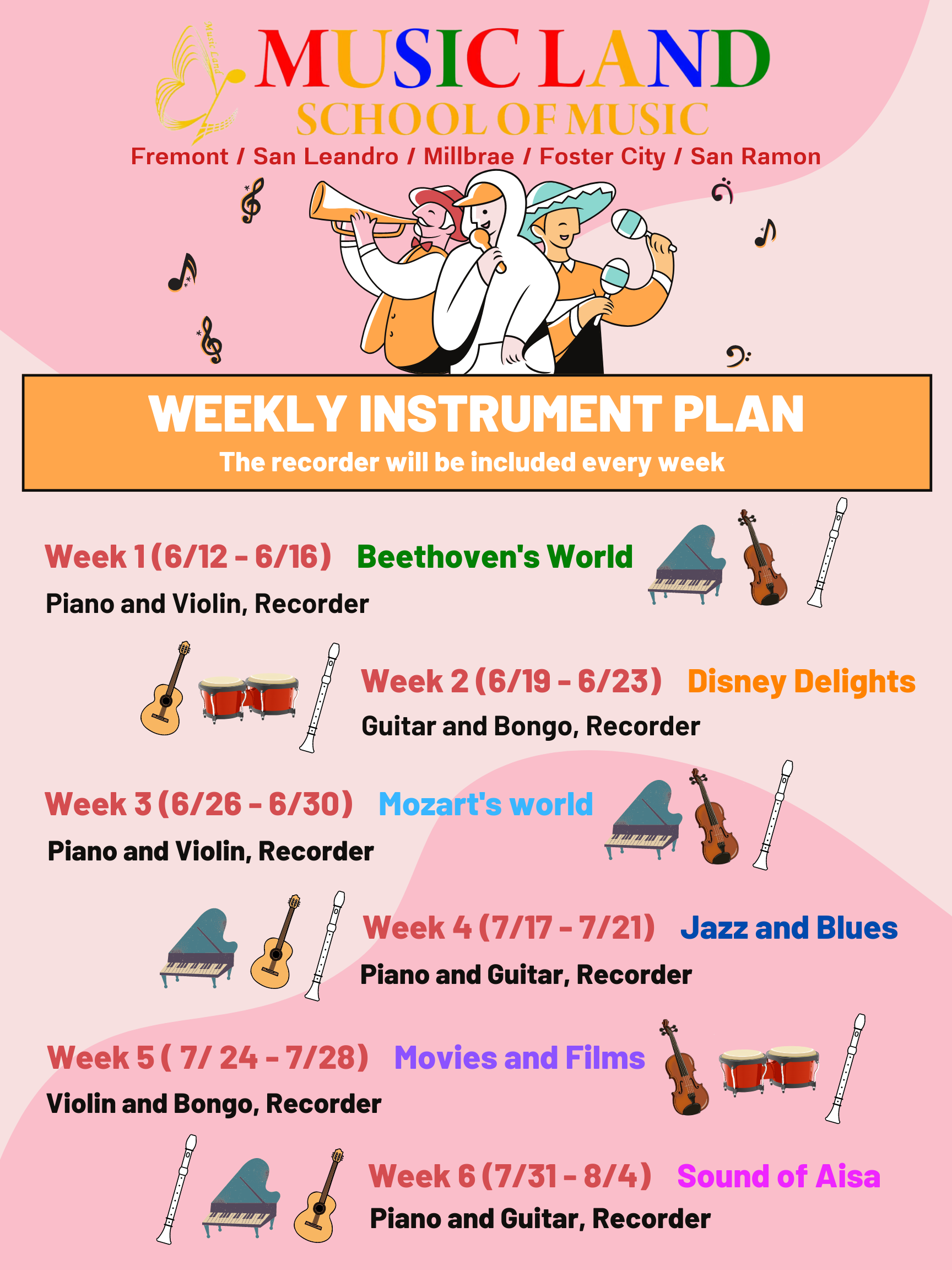 Please Call 510-929-8150 to reserve a spot.
Spaces are limited and Early Bird Discount before 3/25/23.
Music Land School of Music SUMMER CAMP is specially designed for children at aged 5 ~ 10, children will get music enlightenment and cultivate their artistic sense in the summer.
There will be different musical theme every week, so that the children acquire knowledge about different composers and music styles.
** 6 weeks with 6 different music themes during the summer camp. Students will learn and explore various instruments, including piano, violin, guitar, recorder and various percussion instruments.
Moreover, there will be various music games and visual music activities. Please come and Join us! And let your kid have a joyful, fun and knowledgeable summer with full of music.
Locations:
Fremont
San Ramon
San Leandro
Millbrae
Foster City
Class size: 5-8 students per class per week
Schedule:
Monday - Friday @ 9:30am - 12:30pm
6/12/23 ~ 6/16/23 (Week 1)
6/19/23 ~ 6/23/23 (Week 2)
6/26/23 ~ 6/30/23 (Week 3)
7/17/23 ~ 7/21/23 (Week 4)
7/24/23 ~ 7/28/23 (Week 5)
7/31/23 ~ 8/4/23 (Week 6)
(Student can sign up at non-consecutive weeks. No experience students are welcome)
(Including the rental of the camp instruments for the whole week and a free recorder for each student.)
** Early bird special before 3/25 + Sign up 2 or more weeks and siblings sign up the same number of weeks will get extra discount for each student.